OK, so the header is a bit of a subtle hint as to the subject of this blog post.
Tokyo based, Digital Frontier, have announced they are releasing their Alembic for 3ds Max. The added bonus is that it's completely free of charge.
To download you simply need to click here and agree to their terms of use. It's worth noting that this is a plugin, and not a script. The reason I'm mentioning this is that general rule for plugins are that they faster to work with than scripts. Therefore giving you improved performance.
So what's the catch? well, unfortunately, at the time of writing this 3ds Max 2013 is not supported.
What is Alembic?
Alembic is an exchange format from the two powerhouses, Lucasfilm and Sony Imageworks. Although still in its relative infancy it has already had a dramatic effect on CG content in its primary market of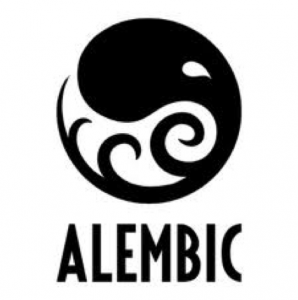 films and huge datasets. It is able to recognise repeated shapes and saves them as one instance.
For Men In Black, they saw a disk space reduction of 48% and a 98% reduction for the characters in Transformers.
"Alembic is an open computer graphics interchange framework. Alembic distills complex, animated scenes into a non-procedural, application-independent set of baked geometric results. This 'distillation' of scenes into baked geometry is exactly analogous to the distillation of lighting and rendering scenes into rendered image data.
Alembic is focused on efficiently storing the computed results of complex procedural geometric constructions. It is very specifically NOT concerned with storing the complex dependency graph of procedural tools used to create the computed results. For example, Alembic will efficiently store the animated vertex positions and animated transforms that result from an arbitrarily complex animation and simulation process which could involve enveloping, corrective shapes, volume-preserving simulations, cloth and flesh simulations, and so on. Alembic will not attempt to store a representation of the network of computations (rigs, basically) which are required to produce the final, animated vertex positions and animated transforms."
Anyway, that's enough of the technical stuff, now lets have a look at it in action:
Happy Max'ing